We focus on the values of discipline, general etiquette, human values, aesthetic sense, an appreciation and love of nature and an understanding of the power of prayer.
More over the development and prosperity of any society or nation depends on its culture. The strongest and fittest the culture, highest is the fulfillment and achievement.
The spiritual assembly is conducted every week and is presided by Pujya Swamiji. By spiritual assemblies, students learn moral and spiritual value through tales, stories & epics based on vedic scriptures.
shree swaminarayan gurukul rajkot sansthan
प्रवर्तनिया सद्विद्या भूवि यत्सुकृतं महत्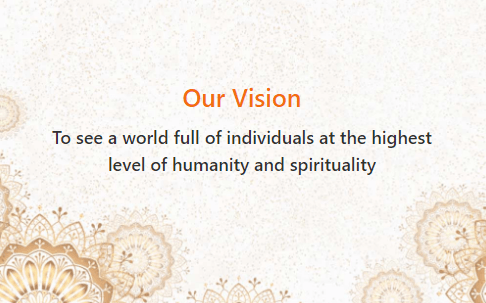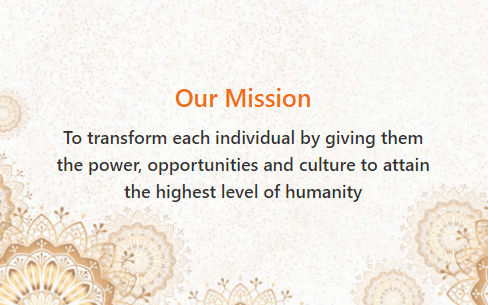 We are India based Residential & Day Primary & High School.
shree swaminarayan gurukul gyanbag international school
Gurukul Gyanbag 
Junagadh , Gujarat
Fusing Ancient Wisdom & Modern Technology.
Shree Swaminarayan Gurukul International School is an architectural, monumental, eye catching campus on the lush green campus spread over 14 acres, enhancing educational environment with traditional beauty and spiritual blessed.
CBSE , NEW DELHI
GSEB , GUJARAT
KNOW MORE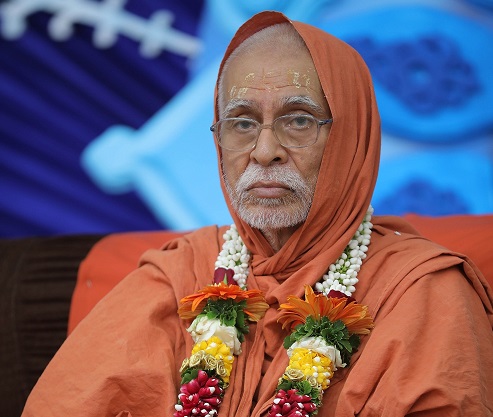 About Trustee
Guru Maharaj is a strong admirer of traditional value systems and the spiritual heritage of Hinduism. Being attracted towards serving animals, he has organised more than 100 veterinary medical camps. Being an ardent supporter of environmental care, he has personally participated in many tree planting ceremonies and encourages everyone to plant more trees. Along with his spiritual practices, he has got a keen interest in all sorts of social welfare activities of the Gurukul. Swami can be seen reading scriptures and doing mantralekhan when not engaged in Gurukul's activities.
Sadguru Shree Devkrushndasji Swami , President
See what they say about us after passing from Gurukul
testimonial by personalities
students & parent's valuable review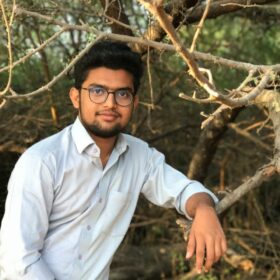 Recently I am doing my M.B.B.S in B.J medical college at Ahemdabad.
I have studied in Gurukul for 3 years and these 3 years were the best time of my life. I am missing those days so much. We can differentiate the students of Gurukul and the students of other schools by their thoughts.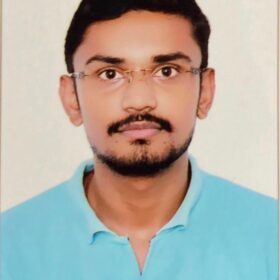 I have studied at Gyanbag Gurukul for 3 years and those 3 years were been most memorable years of my life and in those years , I have learned many important lessons of my life, not only about education but also got spiritual knowledge which plays very important role in everyone's life. I also got opportunities to how to take any responsibilities and to fulfill that responsibilities given to me. I also got chance to furnish my skills in different sport and also got much needed moral support from each and every person of Gurukul.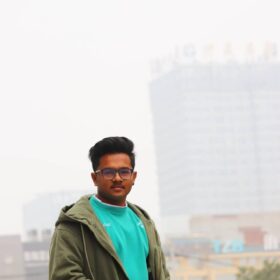 have completed my 11th and 12th std in Gyanbag Gurukul.( Com.eng medium)  I have got good thoughts and moral of life from there Gurukul has taught me to stay away from harmful drugs. Now I m a businessman.i m doing a business of cosmetic items which are imported from China and by the grace of Ghanshyam maharaj i m doing well in my business day by day. 
And Gurukul has also taught me whether the condition is good or bad we always keep chanting the name of God.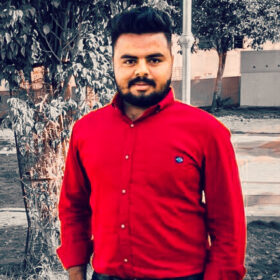 I have studied at gyanbag Gurukul from 2016-2018 There is a most memorable days of my life. I have learned Many Important lessons of life and not only about education but also greatest knowledge.Which can play very important role in my life I also got from there and I have been participating in many religious activities and that place is very peaceful and my favorite place on earth.Because there is my god my swamiji is there I have taken many responsibilities with fulfilling.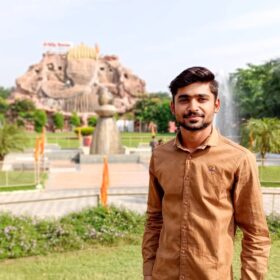 Overall, it has been excellent for me to enter in Gurukul. I have Studied at Gyanbag Gurukul for 7 Years & there have been some very challenging times to improve my study & skills also. The Saints & Teachers are so passionate to encourage us to do our best while making fun.& I am thankful to my saints & teacher for giving best time of life at Gurukul.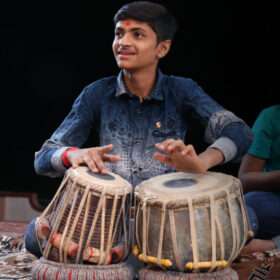 When i was transferring to college,i feel very proud to say that i am a student of gurukul,because gurukul has provided me a good background in cultural behaviour, spritual Knowlegde and personal experience for further development. Gurukul have thoght many things that i want be able to forget.i have completed my 6-12 standard at Shree Swaminarayan Gurukul Gyanbag international School- Junagadh.
Latest Updates @ shree swaminarayan gurukul gyanbag international school
Inspirational & motivational speeches
Moral & Cultural Activities
The development and prosperity of any society or nation depends on its culture. The strongest and fittest the culture, highest is the fulfillment and achievement. ToTo preserve & propagate the Indian amazing cultural in society, a number of cultural and traditional activities are organized by Gurukul.
Beyond the Technologies
In the modern era of IT, the attraction for audio-visual techniques has increased. By the use of science and recent technology, it has deemed possible for placing culture on a vast and wide platform. This goal has met with glorious success by scientific cultural exhibitions. Many people – including kids, youngsters as well as elder have derived tremendous advantage by it.
How to Reach @ Shree Swaminarayan Gurukul Gyanbag